Personalized gifts are becoming increasingly popular! I believe that this is, in part, because custom/personalized items are becoming more affordable. A personalized gift makes the gift recipient feel appreciated because you took the time to select a thoughtful gift that represents them personally. The following blog post is a list of some personalized gift ideas that will bring a smile to your loved one's face! 1. Map Gift Map gifts make a perfect gift for travelers and outdoorsy people. They serve as attractive wall art and have a nostalgic aurora to them. There are personalized map gifts available for several occasions...
---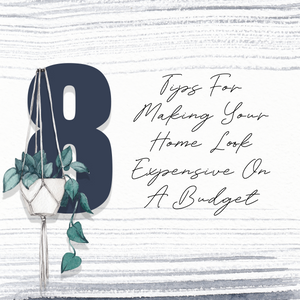 When my husband and I finally scraped up the money for a down payment on our first condo, I was so proud of our home. I had a specific vision for how I wanted our home to look, and my fantasy was to make the place look like it came straight out of an HGTV television show. Unfortunately, we did not have an HGTV budget. Here are some ways I was able to decorate our home on a budget while avoiding a "cheap" look. 1.) Avoid Hanging Mass-Produced Wall Art When you are on a budget, it may not be possible...
---
If you shop for wall art on platforms such as Etsy, you will notice that many sellers offer digital files or "printable wall art." In general, many people prefer to purchase wall art that is printed on posters, fine art paper, canvas, or even wood. However, digital files are a good alternative for those who find themselves in a time crunch or do not want to incur the cost of shipping. If you are interested in purchasing digital art but do not know what to expect, this article is for you! The following blog post will outline how to choose high-quality...
---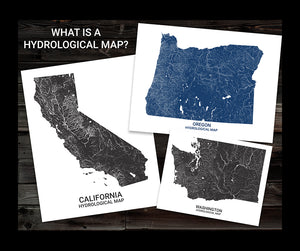 A hydrological map, which is a depiction of a network of water features such as streams and lakes, shows how water flows across a landscape. Hydrological maps are created by analyzing terrain data. This blog post briefly outlines the steps for creating hydrological maps. In addition, this article discusses how map makers create maps containing streams of differing thickness based on stream order.